Have you seen the light? Ask your favourite roofing contractors in Clitheroe about a skylight by Velux!
If you thought that as a small family firm we would be limited only to roofing, then you couldn't be more wrong! At Absolute, we have a skilled and knowledgeable team who are trained in many different areas of construction and repair – putting in a skylight is all in a day's work for the expert roofing contractors in Clitheroe! Not sure if you could benefit from a Velux window? The benefits are limitless!
Of course we're all aware that a room with plenty of bright, natural light is more pleasant to be in – but aside from the aesthetic, natural lighting is actually good for you! Do you struggle to get with it in the morning? One of the fastest ways to wake up when you feel groggy and not up to it, is to be exposed to natural light. This is because our bodies, although living in the modern day, are still evolved to be active in the light, and restful in the dark.
This effect also acts as a mood booster – heard of SAD? Seasonal Affective Disorder causes a low depressive mood when the daylight hours are shorter. This is an acute condition, but most people suffer these symptoms on a minor scale. Additional light in a room can promote a better atmosphere, and put you in a cheerier mood!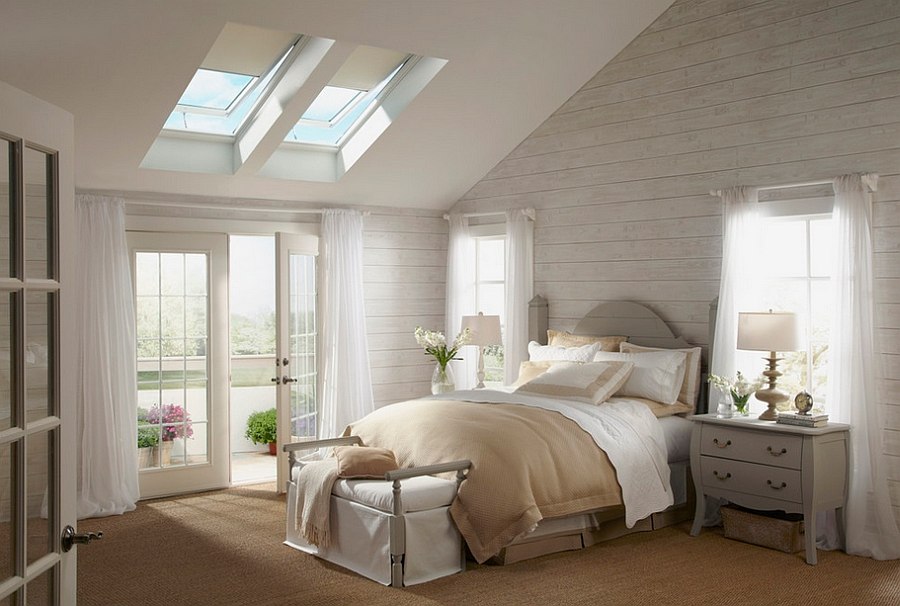 Thrilled with our skills as roofers in Clitheroe? Check out what we can do with windows!
Velux windows aren't just any old window, not only do they come with specially tailored blinds, but they are eco-friendly – reflecting the heat in summer, and retaining the heat in winter lowers your energy bills! Nosy neighbours? Not a problem with Velux windows – unless they're spying on you from your roof, in which case you might have bigger problems to deal with… As well as giving you privacy, these wonderful windows are also noise reducing – what more could you want?
If you are interested in upgrading your windows, to make your house lighter, brighter and all kinds of fantastic – simply get in touch with your favourite roofers in Clitheroe – Absolute!
For any roofing needs you have, whether it's concerning a question, a quote, or advice, get in touch with the best roofing contractors in Clitheroe – you can navigate to the 'contact' page on our site, or we have now joined the ranks of roofers in Clitheroe who have social media! You can find us @absoluteroofers on Twitter, and we have Facebook! We can't wait to hear from you!
---